Beginnings of Local Business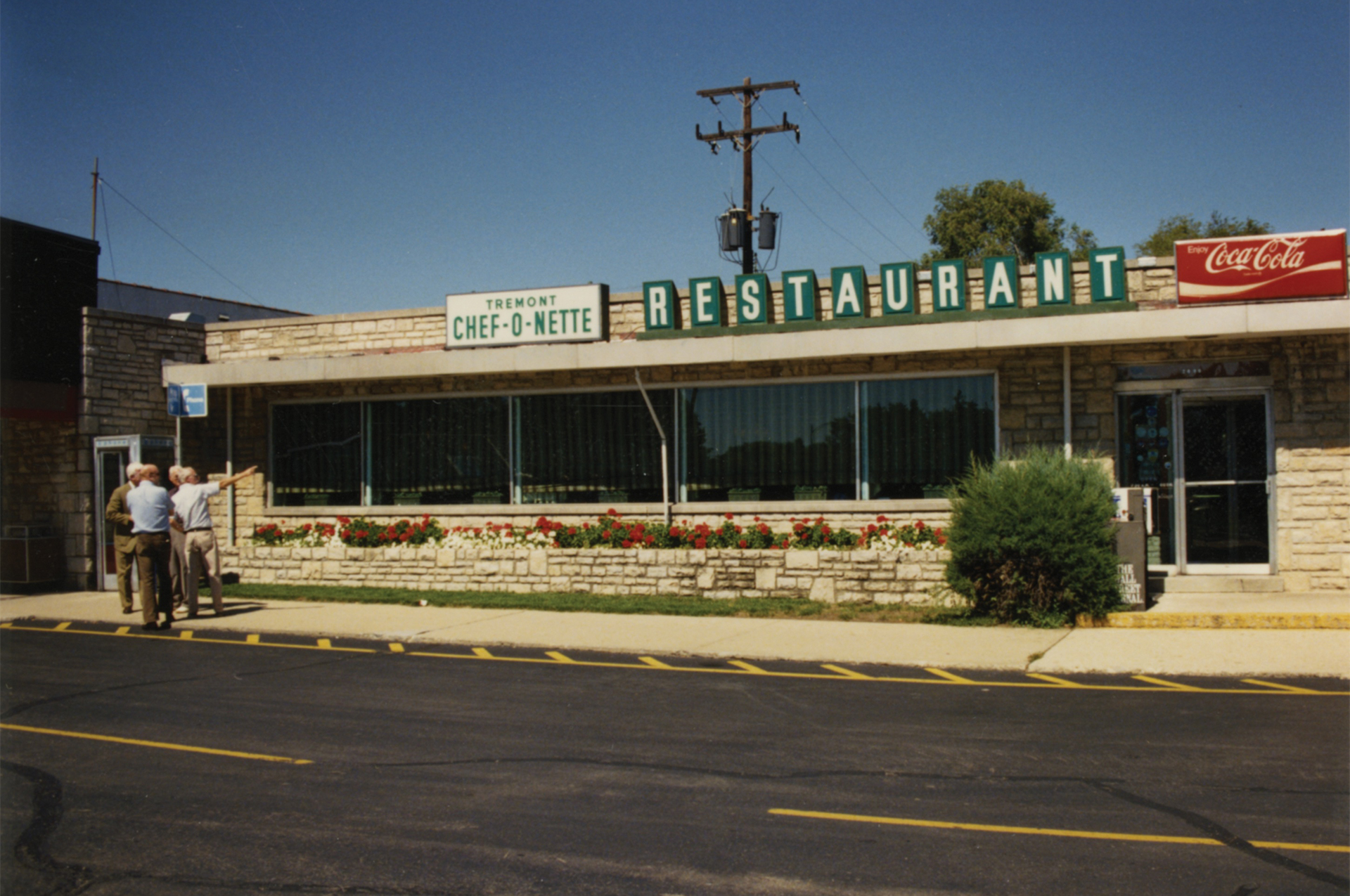 Initially there were no stores in Upper Arlington, although the Thompson brothers' sales brochures anticipated their inclusion, promising "playgrounds, schools, shops, churches, civic buildings will all be given a place in the plan." Early residents shopped in Grandview or Columbus until retail stores opened in Upper Arlington.
The First Shops & Services on The Mallway
Mykrantz Pharmacy was the first store to open in the village on December 5, 1925, followed by a Piggly Wiggly grocery next door. The convenient location on Arlington Avenue prospered, as Phil C. Houston built an adjacent two-story building at Arlington Avenue and South Mallway in 1926. Don M. Casto began work on a similar building at the corner of Arlington Avenue and North Mallway in 1927.
Other early stores included Kroger, The Arlington Beauty Shop, Ohio National Bank, Warwick's Gift Shop, Ned Harrington's Drug Store and Angelo DePaso's Arlington Barber Shop.
Upper Arlington's first gas station, Sinclair Oil, was established at the corner of Arlington Avenue and Waltham Road by Henry Miller, the son of James T. Miller.
As Upper Arlington's land and population grew to the north, the demand for more localized shopping increased. The first phase of Lane Avenue Shopping Center opened in 1949—when completed, it was the largest shopping center in the city. Some early tenants included Big Bear, McKinley's Drugstore, The Union Company, Isaly's, Lane Theatre (which later became Super Duper), a public library branch, Zeisler Record Store, Kiddie Korner and Lombard's Furniture. Eventually renamed The Shops on Lane Avenue, the site physically changed with the times, initially built as a strip center, then renovated into an enclosed mall, and then returned to its original strip design.
Tremont Center was developed by the King Thompson Company and had its grand opening in December 1951. The existing courtyard once housed a waterfall and had a fenced area for exotic birds. A few original stores remain today including Tremont Pharmacy (1951), Chef-O-Nette (1955) and The Goodie Shop (1955).