HISTORY OF VETERANS PLAZA
Upper Arlington is a community of deep commitment to military service. The historical signification of this location begins with the Historical Mallway District, which was the original site of Camp Willis, a temporary training camp for troops being deployed to the Mexican border in 1916.
After World War II in 1945, two pillars were erected at the entrance of Mallway Park along Arlington Avenue with the names of all Upper Arlington residents who served during the war. Click here to view a Tri-Village News article dated January 5, 1945 announcing the project. This served as the first Veterans Memorial at Mallway Park. Over the years–as shown in the timeline to the left–other additions were made to the existing memorial.
In recent years, a group of residents formed a Veterans Committee—including several Veterans of the armed services— and collaborated with the City and Upper Arlington Historical Society to enhance the Veterans Plaza at Mallway Park. The committee successfully secured a State grant of $200,000 to support the project and embarked on a capital campaign and raised an additional $120,000. The City provided $50,000 for support. The Veterans Plaza project included enhancements to the existing memorials listed above, new hardscape and landscape and five pillars featuring interpretative signage about local Veterans.
VETERANS VOICES
Hear the stories of military service directly from Veterans that have called Upper Arlington "home." A project of the Upper Arlington Historical Society.
CAMP WILLIS
How does a small New Mexico border town with the uncanny name of Columbus factor into our local history?
In March 1916, Mexican revolutionary General Francisco "Pancho" Villa raided that town, killing 17 Americans. President Woodrow Wilson immediately ordered the U.S. Army to secure the border and prevent further attacks.
Ohio Governor Frank Willis was granted the authority to seize land where the Ohio National Guardsmen could gather, train and prepare for this duty. The fledgling community of Upper Arlington presented an ideal location — close to downtown with newly paved streets and very few homes yet built. "Camp Willis" extended from Lane Avenue to the north and Fifth Avenue to the south including a hub of activity on the very site of our current Veterans Plaza.
One can imagine the scene of constructing – in a hasty fashion – buildings for officer's quarters, mess hall, warehouses, and latrines for approximately 11,000 troops. This halted development in Upper Arlington and stranded the six families living in the first occupied houses. All could remain in their homes, but their movements to and from their residences required gate passes and military escorts.
The photos and letters home – handwritten by Frank Clyde Sweet in July and August 1916 – give a glimpse of daily life within Camp Willis.
By September 1,1916, the camp was nearly empty as troops boarded trains for El Paso, Texas. In its wake, Camp Willis left miles of paved roads, sewer lines and gas lines laid by the King Thompson Company in shambles, and the building our of community had to begin anew.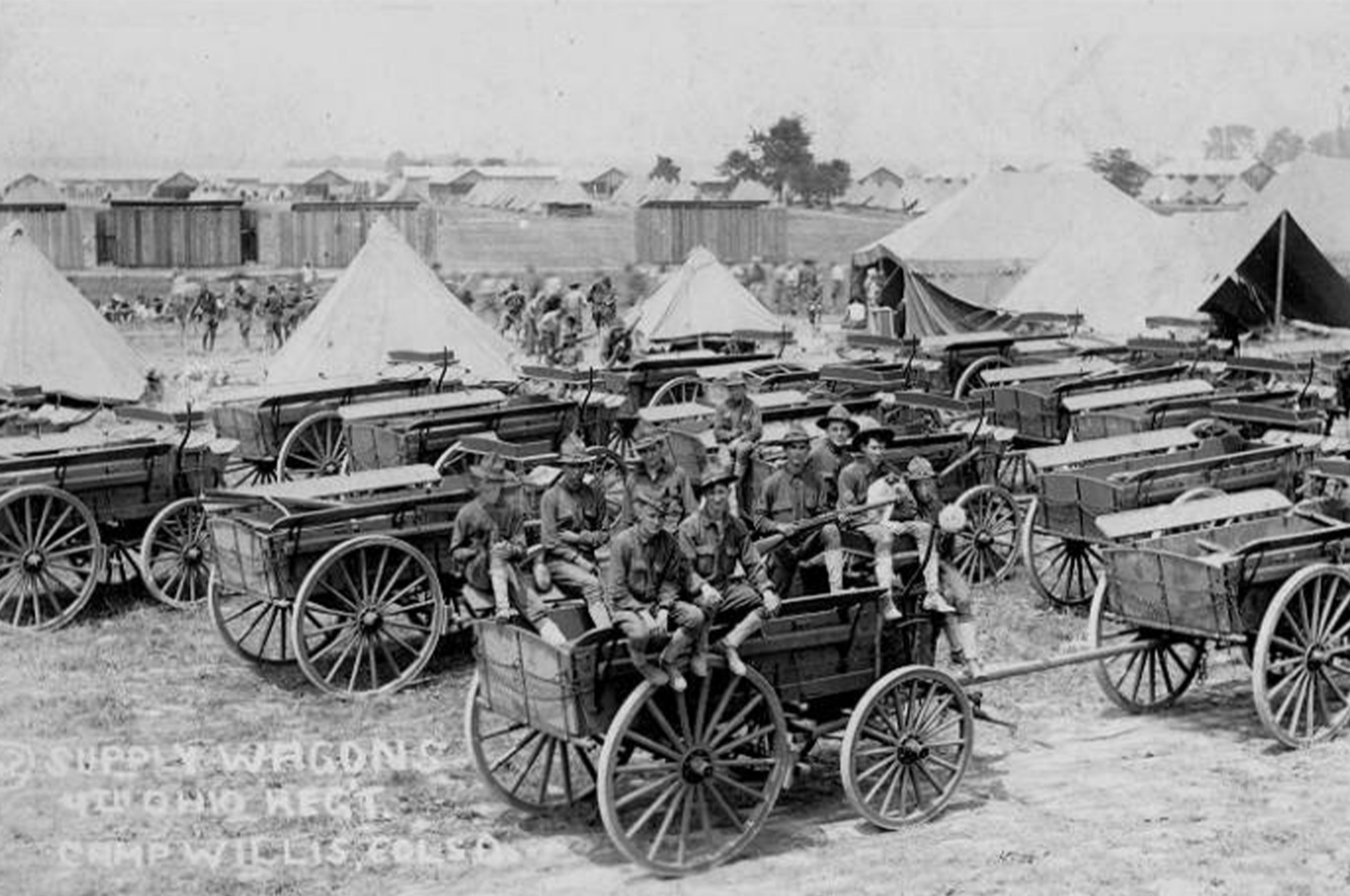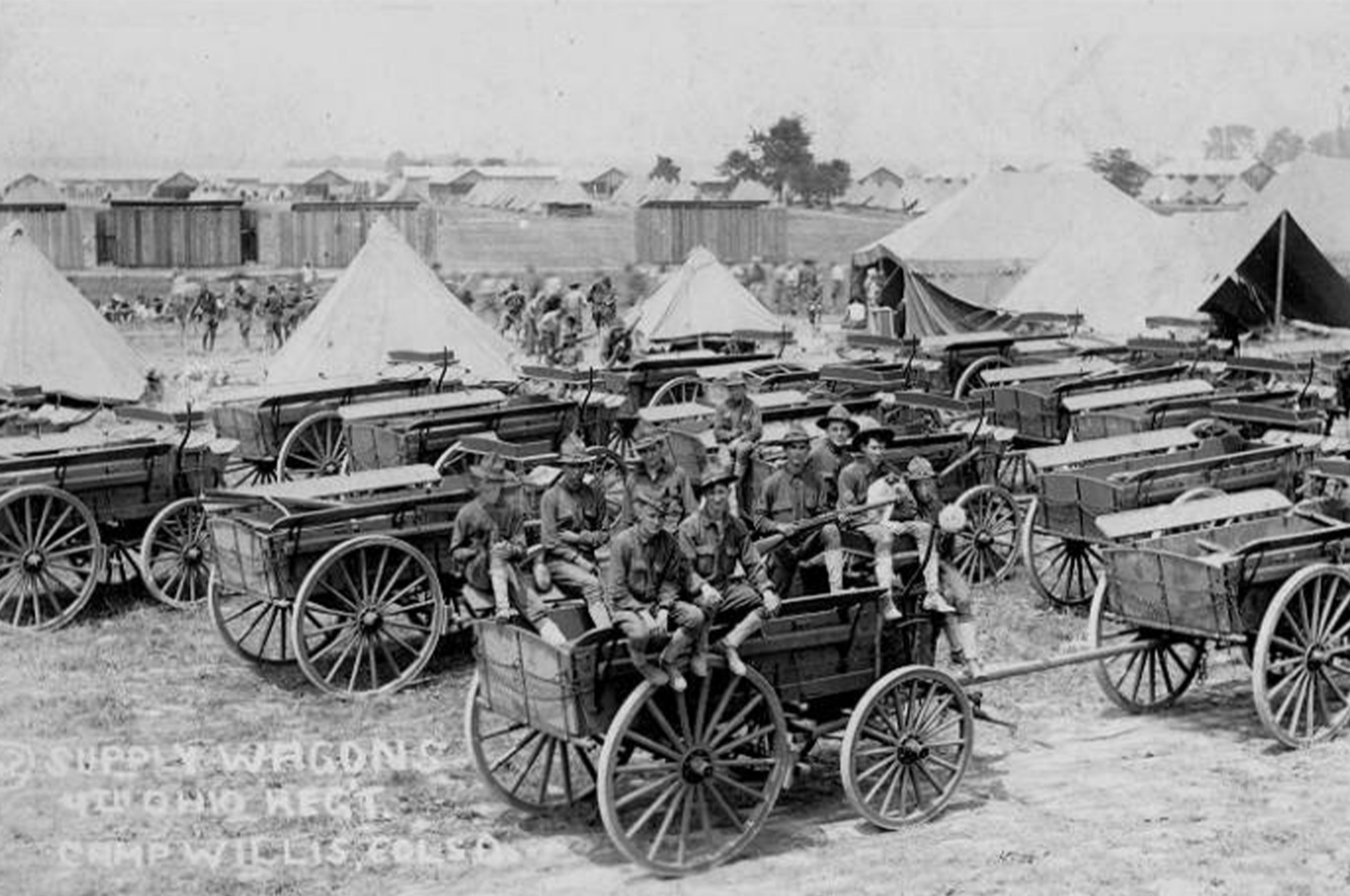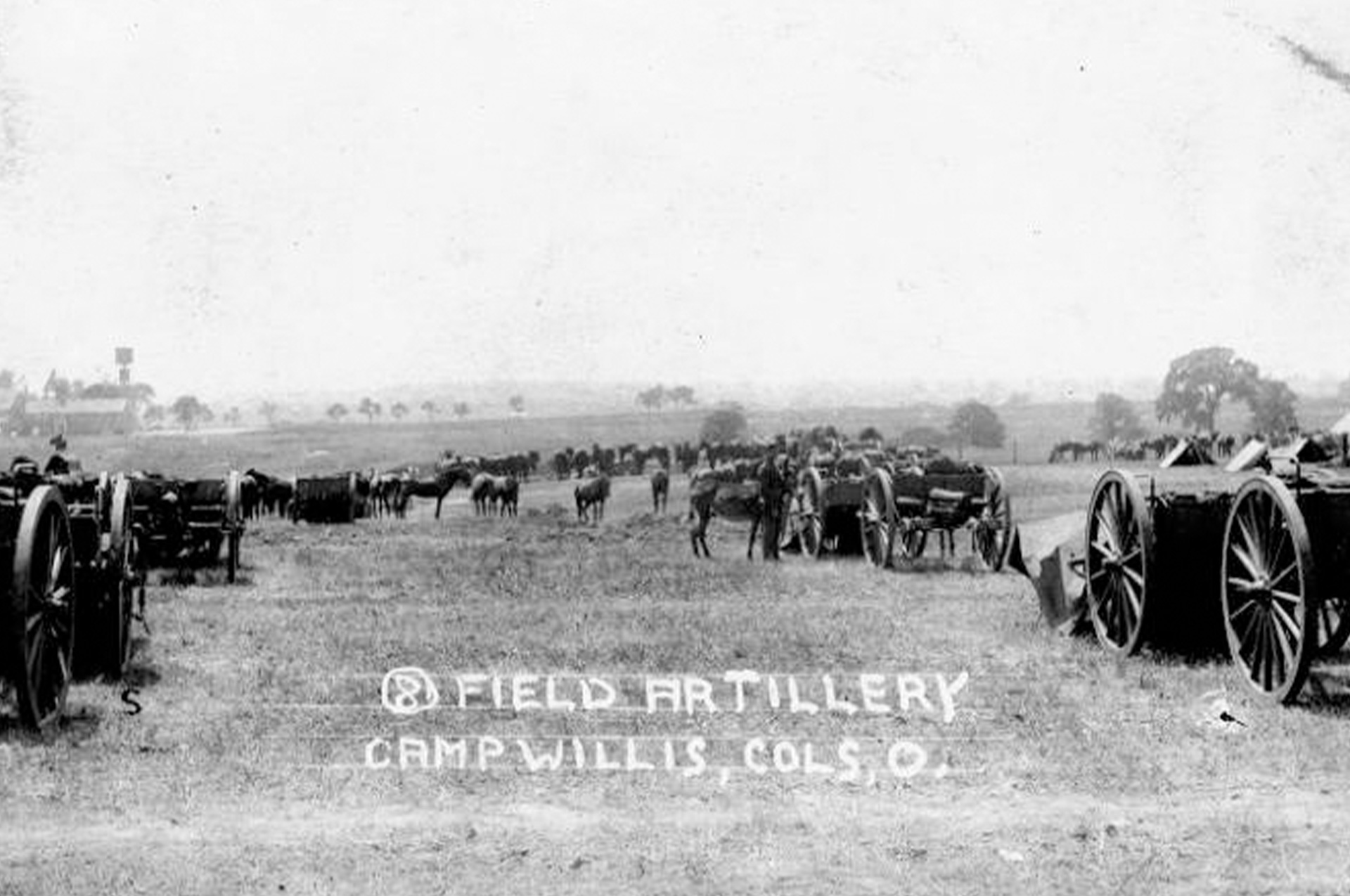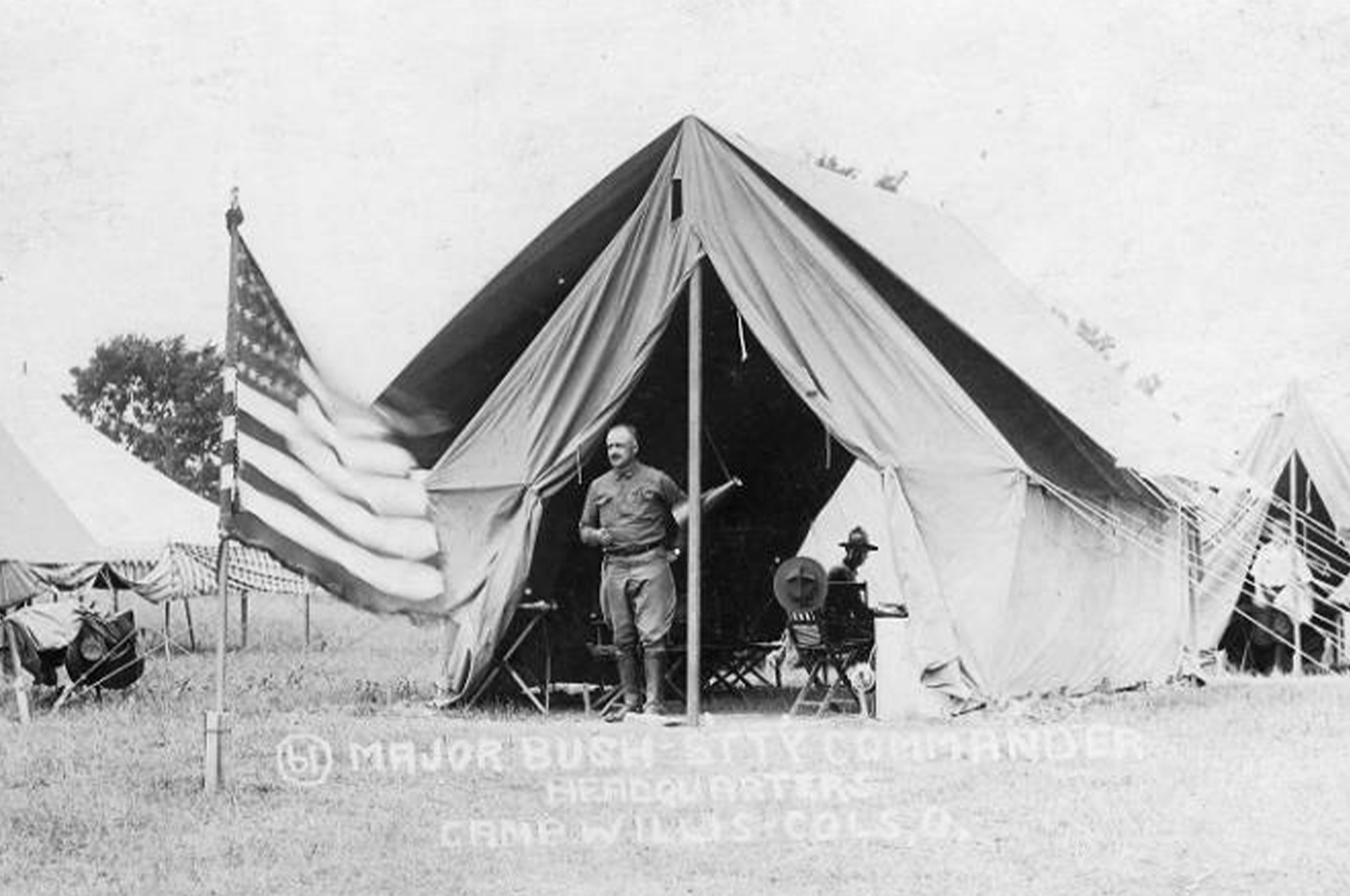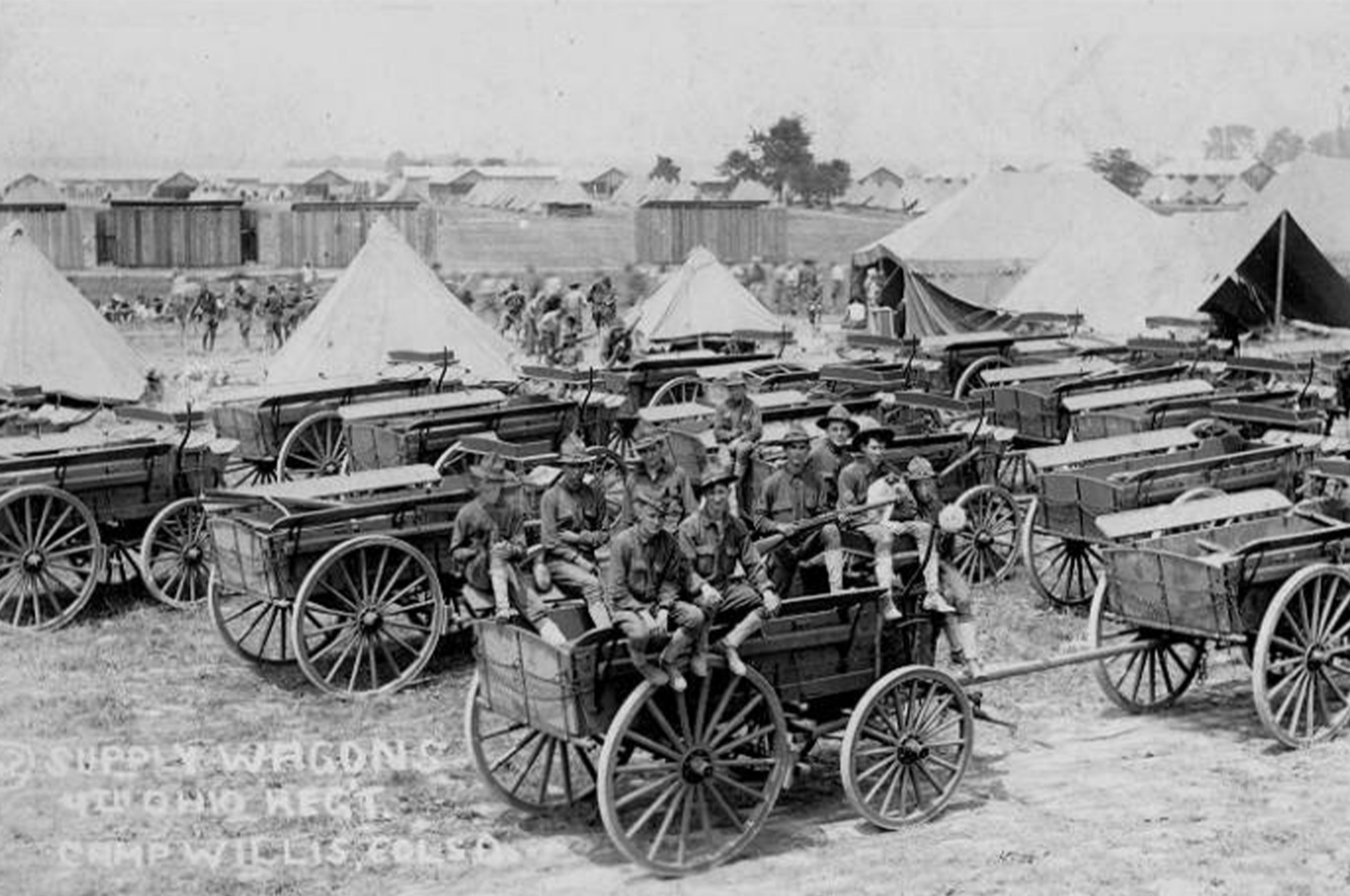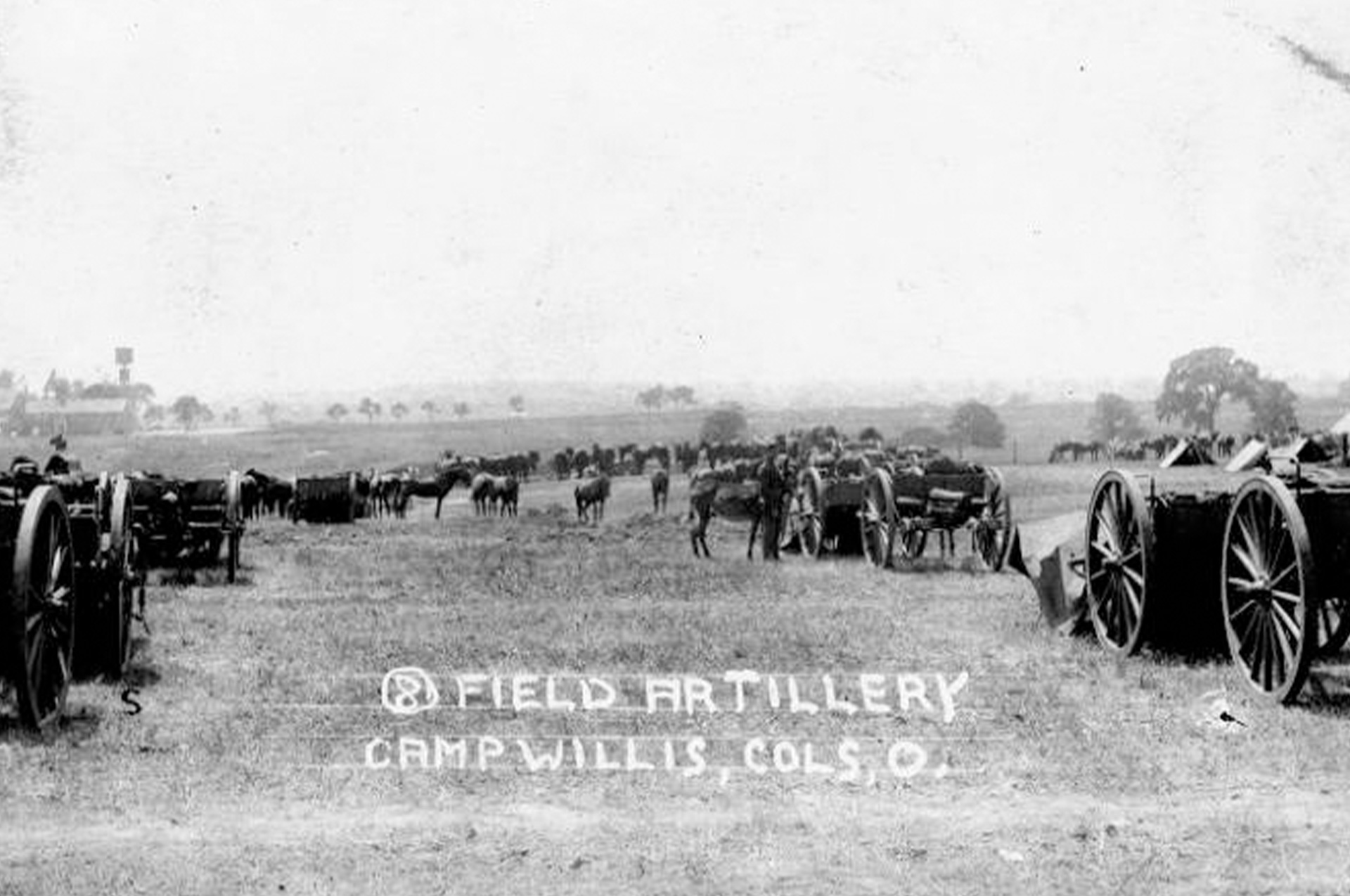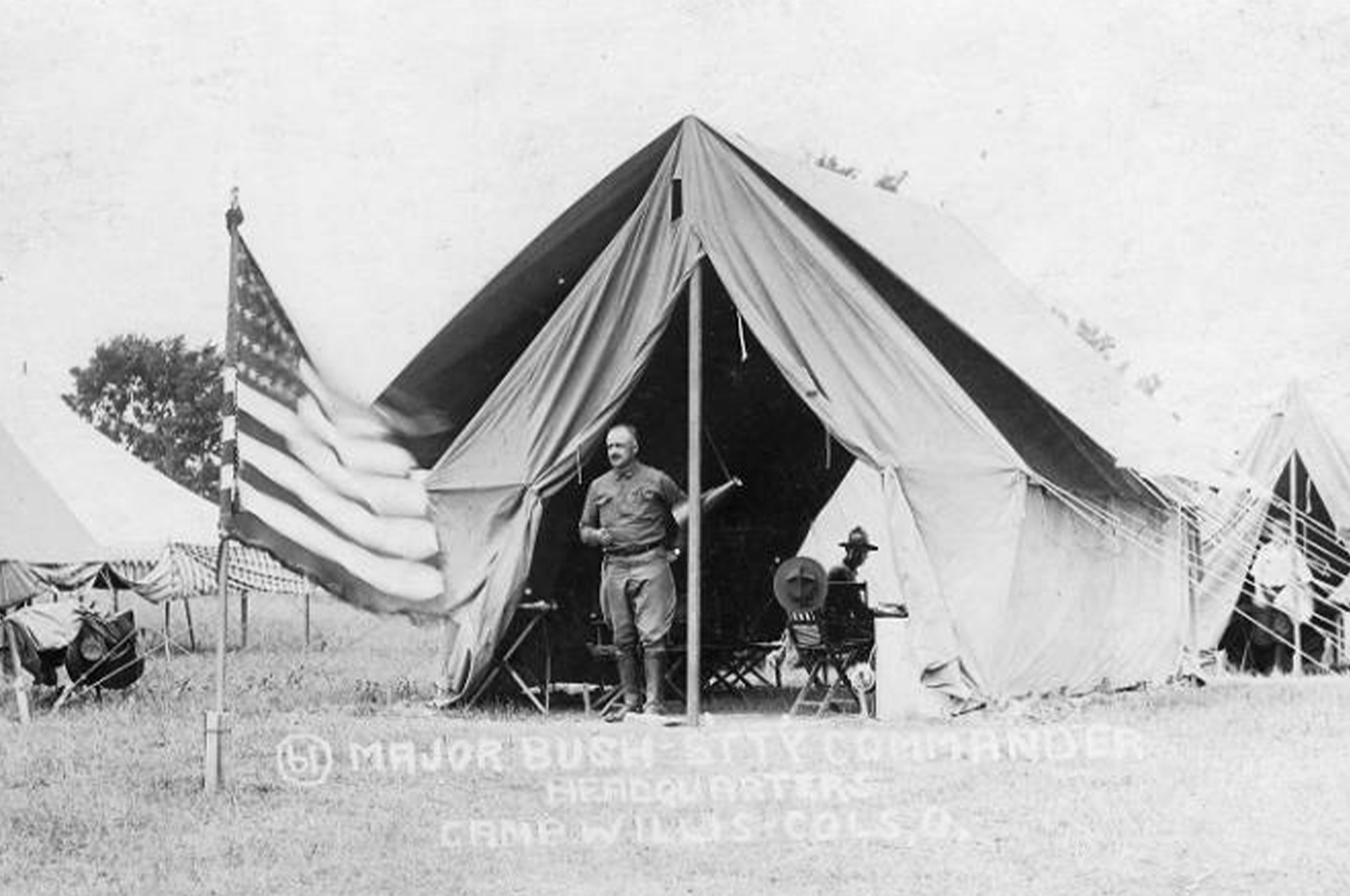 VETERANS IN OUR COMMUNITY
Are you a Veteran or do you know a Veteran that you would like to submit to this section? Send us an email at [email protected] with the following information: first and last name, branch, wars served (if applicable), rank and a short bio/notable mention.
| First Name | Last Name | Branch | Wars (if applicable) | Rank | Notable Mentions/Bio |
| --- | --- | --- | --- | --- | --- |
| Claude | Perry | United States Army | WWII | Colonel | Colonel Perry received a Purple Heart, Bronze Star and other recognitions after his hospital, the 76th General Hospital, was bombed in the Battle of the Bulge. The bombing destroyed all the glass spheres used to replace eyeballs, and Dr. Perry formulated the idea of using denture acrylic as a replacement, which was found to be a superior practice. |
| Revised 12/7/2020 | | | | | |
The UA Archives holds a collection of memoirs written by participants in an Upper Arlington Senior Center Program in an effort to preserve their memories of World War II.
National Veterans Memorial and Museum
Located in downtown Columbus, the National Veterans Memorial and Museum takes visitors on a narrative journey telling individual stories and shared experiences of Veterans throughout history. Paying tribute to the sacrifices of servicemen and women and their families. 
The UA Archives holds an expansive collection of personal artifacts, quotes, letters and photographs from community members. Search through Norwesters–the Yearbook for Upper Arlington Schools–and old photographs submitted by residents and family members to experience the proud military history of the community.